H1 series frequency converter is a new generation frequency converter independently developed by our company based on the industrial application requirements of easy use, easy debugging and easy customization. It is suitable for asynchronous motor, permanent magnet synchronous motor, high-speed motor, etc, and can operate at the highest frequency of 4000Hz. This article introduces the application of H1 series frequency converter in high speed cutting.
The development trend of modern machining is more and more inclined to high-speed machining. During processing and production, the progress of production pace and the shortening of processing time are becoming more and more important. Accordingly, the frequency converter is required to operate at a high frequency. H1 series frequency converter has built-in high-frequency vector control, which is suitable for high-speed machining of all kinds of drilling and milling. It is also suitable for all kinds of grinding under special conditions of use. At the same time, it can also trim the grinding wheel in the grinding process.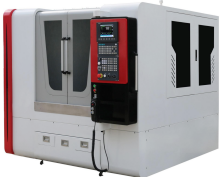 A certain type of cutting machine requires the spindle to carry out high-speed cutting at 2000Hz (120000rpm/min) to obtain high finish and flatness. H1 series frequency converter has good performance of continuous operation, maintaining low speed fluctuation in a wide range, and is suitable for cutting.
High speed motor parameters:
Rated power:11kW,rated voltage:380V, rated current:23A
Rated frequency:2000Hz, rated speed:120000rpm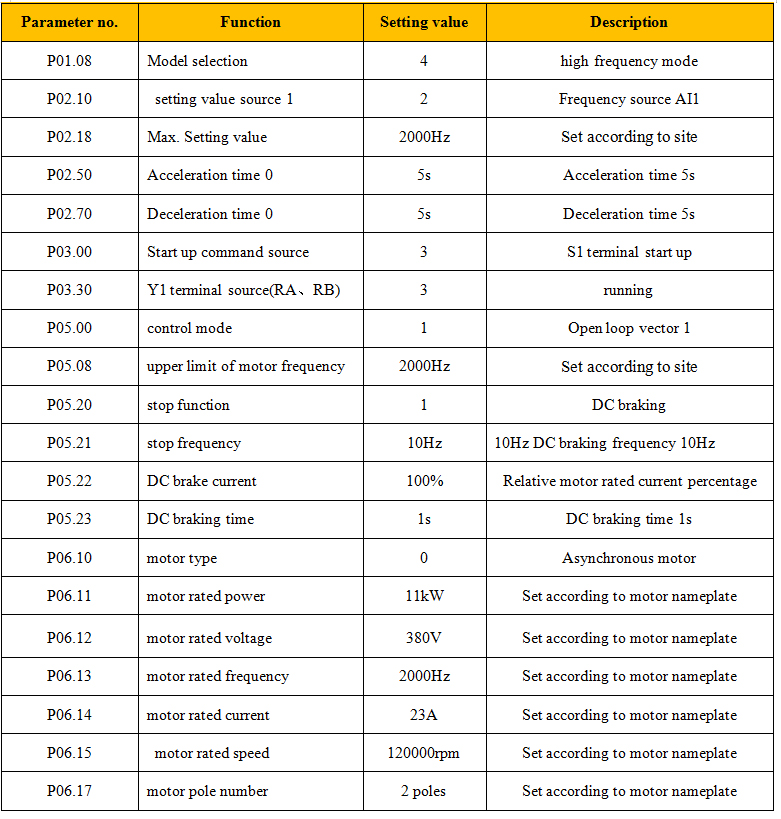 H1 series frequency converter adopts advanced speed sensorless vector control technology, and the maximum operating frequency can reach 4000Hz, which fully meets the needs of high-speed cutting. The built-in PLC function greatly expands the scope of use, reduces the application cost, and can quickly adapt to different application sites.